Optimist International is a worldwide volunteer organization made up of more than 2,500 local Clubs whose Members work each day to make the future brighter by bringing out the best in children, in their communities, and in themselves.
Volunteer
Are you interested in joining our team so that you can Bring Out the Best in youth, in your community and in yourself? For more information, click here.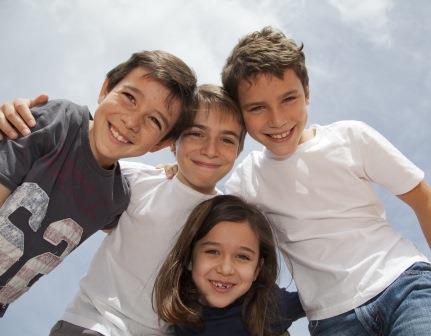 Membership Invitation (application)
Membership Brochure
Recruit a Teacher Incentive

Events
Optimist International Oratorical World Championships
June 15-16, 2017 (St. Louis, MO)

Junior Optimist International Convention
July 3-5, 2017 (Albuquerque, NM)

Evening of Enchantment Reception & Silent Auction
July 4, 2017 (Albuquerque, NM)

International Board of Directors Meeting
July 5, 2017 (Albuquerque, NM)

99th Optimist International Convention
July 6-8, 2017 (Albuquerque, NM)

Optimist Leadership Academy
July 9, 2017


Mission, Vision & Purposes
Mission: By providing hope and positive vision, Optimists bring out the best in youth, our communities and ourselves.

Vision: Optimist International will be recognized worldwide as the premier volunteer organization that values all children and helps them develop to their full potential.

Purposes: To develop optimism as a philosophy of life utilizing the tenets of the Optimist Creed; to promote an active interest in good government and civic affairs; to inspire respect for the law; to promote patriotism and work for international accord and friendship among all people; to aid and encourage the development of youth, in the belief that the giving of one's self in service to others will advance the well-being of humankind, community life and the world.
Optimist Creed
Optimists provide service in their communities while living by the tenets of the
Optimist Creed.
Optimist International Foundations
Helping Optimists Help Kids

Optimist International Foundation

Canadian Children's Optimist Foundation

Donate Now
To support Optimist International's programs:
For Members and individuals who live in the United States, Caribbean and other nations,
click here
.
For Members and individuals who live in Canada,
click here
.
Contributions are processed through the Optimist International Foundation and the Canadian Children's Optimist Foundation.
Theresa Evans

Helping kids since
2009
Theresa joined Clinton Mid-Day, Mo Optimist Club in 2009
Theresa joined Sherwood Community, Mo Optimist Club in 2016
and has sponsored 11 Optimist members
2018
Oratorical Contest Committee Chair
West Missouri
2017
District Lieutenant Governor, Zone 6
West Missouri, Zone: 06
2017
Candidate Qualifications Committee Chair
West Missouri
2017
CCDHH Committee Chair
West Missouri
2016
District Governor
West Missouri
2015
Club Foundation Representative
Clinton Mid-Day, Mo
2014
District Lieutenant Governor, Zone 6
West Missouri, Zone: 06
2013
Club President
Clinton Mid-Day, Mo
2012
Club President
Clinton Mid-Day, Mo
| | |
| --- | --- |
| 2017 | Life Member (OMR) - Outstanding Membership Recognition |
| 2016 | Distinguished - District Governor, Dist #36 |
| 2016 | 10 MBR SPONSOR PIN - ACCUMULATIVE |