Optimist Junior Golf recently announced the junior golfers of the 2014 Hugh Cranford All-Scholastic Team. Those making the team exemplified an impressive balance of academics, golf and community service. After reviewing the qualifications of a record number of impressive applicants, the Optimist Junior Golf Committee selected the following exceptional student athletes for the team:
Lucas Hicks: Milton, Massachusetts

Jake Leffew: Vero Beach, Florida

Sabrina Long: Alpharetta, Georgia

Radi Sauro: Lake Worth, Florida

Morgan Schaffer: Mason, Ohio
(also the recipient of the "Bringing Out the Best in Kids" Community Service Award)
---
The All-Scholastic Team is named for Hugh Cranford, who served as executive director of Optimist International from 1967 to 1986. He was instrumental in starting the Optimist Junior Golf program and in 1978 led the efforts to co-sponsor the Optimist Junior World Golf Championships in San Diego, the forerunner to today's Optimist International Junior Golf Championships. Cranford served as chairman of the Optimist Junior Golf Committee and is an emeritus member of the committee.
Lucas Hicks
graduated in June, a year early, from Noble and Greenough School in Massachusetts. At age 16, he scored a 36 on the ACT exam, and has earned numerous 800's and 5's on SAT subject and AP tests. While in high school, he was a 4-time qualifier for the American Invitational Mathematics Competition (AIME) and was nominated for the 2014 US Presidential Scholars program. Before high school, he was one of four members of the Massachusetts State Math team which placed 4th in the US Math Counts Championship and as a result such pre-high school math competitions earned open ended scholarships to Suffolk University and Wentworth Institute of Technology. He was a member of the Nobles golf and ski race teams. At age 4, he won his age group's national ski racing championship and presently is one of the top ranked age-17 alpine skiers in the country. When not excelling in school, on the course and on the slopes, he has volunteered his time at Community Servings, a Boston-based organization that produces and delivers meals to people with life threatening illnesses.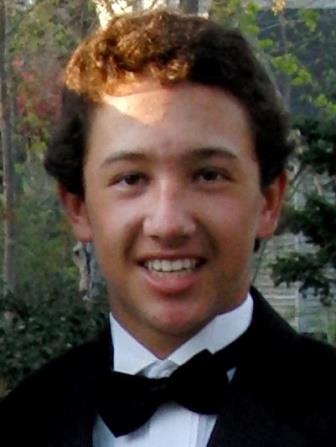 Lucas Hicks


Jake Leffew
is a junior at Vero Beach High School in Florida, who carries a 4.0 grade point average and is ranked fourth out of 650 students. Leffew excelled on the SAT and has received numerous honor awards including Duke Tip, gifted program, AP program, Top 10 percent, 4.0 award and National Honor Society. His extracurricular activities include high school golf and cross fit. In his spare time, Leffew tutors underprivileged kids, raised $2,500 for a local abused children's center through AJGC Leadership Links, volunteers at Vero Beach homeless center and organized a team to renovate a house for a family recently removed from homelessness.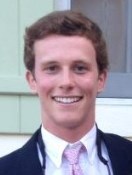 Jake Leffew


Sabrina Long
is finishing up her junior year at Cambridge High School in Milton, Georgia, with a 4.0 grade point average. She received outstanding SAT scores and is taking several advanced placement courses this year. In addition to being co-captain of her school's varsity golf team, she plays classical piano, is a novice black belt in American Karate and is a member of the National English and Spanish Honor Societies. Long volunteers at the Children's Healthcare of Atlanta, Junior Golf Clinic and with the Global Soap Project, which recycles soap to distribute to people in need around the world.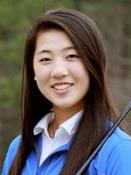 Sabrina Long


Radi Sauro
is a senior with a 4.5 cumulative grade point average at Laurel Springs School in Ojai, California. Sauro is at the top of her class, part of the National Honors Society and has been honored for her academic accomplishments in various competitions. She is captain of her varsity golf team and led the squad to an undefeated season. The team was the first to go to the Florida State finals in the school's 31 years of existence. Sauro initiated the library project for Rupagan Elementary school in the Philippines, where she worked with the school principal and local government officials to set up a library for 252 children. Here in the US, she raised over $5,000 to ship 35 cases of books to the library. The library is underway and expected to open this summer.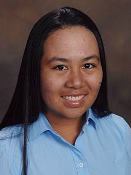 Radi Sauro


Morgan Schaffer
is finishing her junior year at William Mason High School in Mason, Ohio. Her cumulative GPA is 4.46 and she is taking several advanced placement and honors classes. She has received William Mason Principal Awards, been inducted into the National and Spanish Honor Societies and honored for several academic awards. She has been involved in various high school programs and is currently a member of the Mason varsity golf team, Teens Involved and Athletes in Action. Since 2008, she has volunteered her time for Soles for Souls. In the last five years, she has increased awareness in her school and community to collect more than 2,000 pairs of shoes for people in need. She also volunteers with Matthew 25 Ministries, Kids Against Hunger and the First Tee Golf program. Schaffer has been named this year's recipient of the "Bringing Out the Best in Kids" Community Service Award.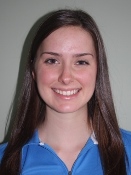 Morgan Schaffer