Optimist Junior Golf recently announced the junior golfers of the 2015 Hugh Cranford All-Scholastic Team. Those making the team exemplified an impressive balance of academics, golf and community service. After reviewing the qualifications of a record number of impressive applicants, the Optimist Junior Golf Committee selected the following exceptional student athletes for the team:
Ian Buchanan: Charlottesville, Virginia

Kate Harper: Isle of Palms, South Carolina

Owen Miklos: Hudson, Ohio

Reva Morris: Newbury, Ohio

Paul (Jing Cheng) Lei: Middleton, Massachusetts
(also the recipient of the "Bringing Out the Best in Kids" Community Service Award)

This team exemplified an impressive balance of academics, golf and community service.
---
The All-Scholastic Team is named for Hugh Cranford, who served as executive director of Optimist International from 1967 to 1986. He was instrumental in starting the Optimist Junior Golf program and in 1978 led the efforts to co-sponsor the Optimist Junior World Golf Championships in San Diego, the forerunner to today's Optimist International Junior Golf Championships. Cranford passed away in August 2014.
Ian Buchanan
is a junior at St. Anne's Belfield School in Charlottesville, Virginia and has a grade point average of 4.4. Buchanan earned the Yale University – Young Global Scholars Program in Grand Strategy and NASA – Virginia Space Coast Scholars Program. He is on the Upper School Student Advisory Committee to the Head of School and the Board of Trustees. Buchanan is a member of the All-District Chorus and 1st Alternate for the All-State Chorus and president of his school's Investment Club and Director of Finance in the Latin Club. He is a volunteer golf coach with the Special Olympics of Central Virginia. In the past, he has also volunteered at the First Tee of Charlottesville, Ronald McDonald House and PACEM Homeless Shelter and spent a week helping at the Christian Appalachian Project in Eastern Kentucky.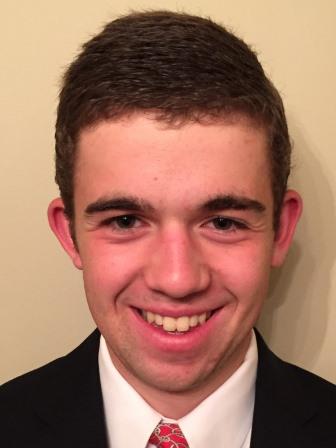 Ian Buchanan


Kate Harper
is finishing up her junior year at Wando High School in Mount Pleasant, South Carolina with a 4.0 grade point average and is at the top of her class. She received outstanding SAT and ACT scores and is taking several advanced placement courses this year. Harper is captain of her school's varsity golf team, an Officer of DECA Chapter at Wando High School, on the Leadership Council for AP Academy and a member of the National Honor Society and Beta Club. Harper was also selected as Junior Marshal for the 2015 graduation. Harper volunteers her time in the school store, Warrior Shop, and tutors for the Mu Alpha Theta Math Honor Society and National Honor Society. She also helps in the Warrior Spirit Trailer at home football games.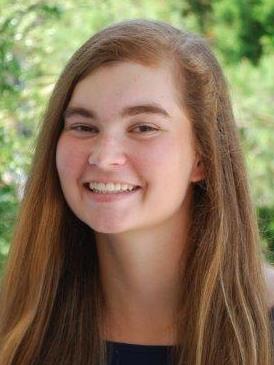 Kate Harper


Owen Miklos
is a junior at St. Ignatius High School in Cleveland, Ohio, where he maintains a 4.40 grade point average and has received First Honor awards his freshman, sophomore and junior years. He excelled on his PSAT, SAT and ACT tests and is a member of the National Honor Society. He also received the Northwestern University Midwest Academic Talent Search Ohio Recognition Award and National Spanish Examination Bronze Medal. His extracurricular activities include varsity golf, JV tennis, writing, reading, playing piano, and collecting coins and vinyl records. Miklos is a color commentator for the St. Ignatius hockey and baseball games, the Sports Editor and contributing writer for his school newspaper — the Eye — and a four-time participant on the school's Model United Nations team. Miklos volunteers at the Hudson Library during the summers, is an altar server for Sunday services at Archangel Michael Church, and tutored second-graders at Cleveland's Metro Catholic School.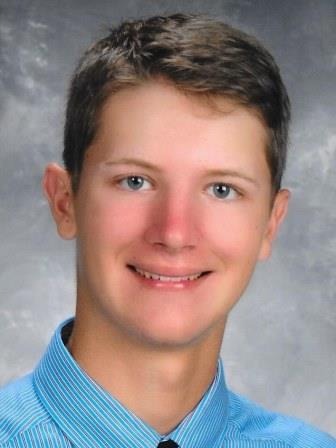 Owen Miklos


Reva Morris
is a junior at Notre Dame-Cathedral Latin School in Chardon, Ohio and received outstanding testing scores. Morris is taking several honors and advance placement courses. Morris is a member of the National Honors Society and received First Honors every semester in high school. She has participated in the American Mathematics Contest and recently invited to the Cleveland Technical Societies Council's Annual Scholarship and Awards Event for those outstanding in math and science. Morris is in the marching band, basketball prep band and pit orchestra. She is also co-captain of the varsity girl's golf team and secretary of the math club – Mu Alpha Theta. She enjoys riding horses competitively. She volunteers her time at the Fieldstone Farm Therapeutic Riding Center and to help students with disabilities ride horses, works with disabled clients at New Avenues to Independence and leads a group of students at weekly PSR meetings at her Parish.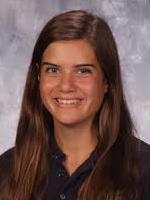 Reva Morris


The "Bringing Out the best in Kids" Community Service Award goes to:
Paul (Jing Cheng) Lei is a senior at Phillips Exeter Academy in Exeter, New Hampshire and will attend Harvard College this fall. He received a composite score of 2350 on his SAT, and scored 790 and800 on the SAT II Chemistry and Math II respectively as well. Lei is in the top 5% of his class and received highest honors for academic grade since freshman year. In addition to competing at the Harvard/MIT Math Tournament his freshman year, Lei was honored with more than 10 academic and debate awards in his high school career. Lei is the champion of the 2013 Massachusetts Junior Amateur, team Massachusetts champion of 2013 New England Junior, and in 2014 he was selected to be on the AJGA HP Scholastic Junior All-American Team. Lei is the captain of his high school golf team. He's also a two-year co-captain of Exeter's Daniel Webster Debate Society, Junior Class Representative, Senior Class Treasurer, business manager of the PEAL (Exeter's student life magazine) and founding member and co-publisher of Matter Magazine(New England's first high school science and technology publication.) In the last five years, he has volunteered at America Champs as a golf instructor to underserved kids from age 6-12, worked for the Gracious Life Foundation which raises awareness for children leukemia, served on the planning committee and team captain for Exeter's Relay for Life, volunteered at the Brown Center which promotes environmental sustainability, and single-handedly raised $1,000 for research at the 2014 Transplant Golf Classic through a 50/50 raffle fundraiser. Lei is an avid violin player since the age of 4 and he entertains senior citizens at the Senior House by playing violin.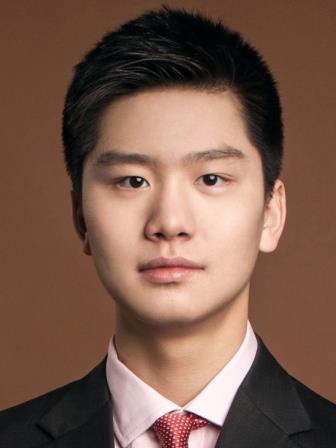 Paul (Jing Cheng) Lei